OUR SERVICES
Veneer procurement
We always keep a large stock of the most popular veneers, we also source specialist veneers from a range of importers for specific projects. This includes Exotics, Burrs and Dyed & Man-Made veneers such as Tabu & Alpi.
All the veneers we buy in the UK are inspected by our team before purchase, we often send our customers samples and log photos for final approval by the client to make sure they get the look they want.
We are FSC registered with most of our standard stock of veneer being 100% FSC. We source logs for specific projects that require FSC veneers.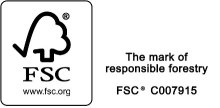 Bespoke panels
Most sizes and thicknesses are possible as well as CNC shaped panels.
Lipping applied to customer specification, including mitred corners, inserts for Finger Pull handle details, timber beads inlaid for machining groves.
All our bespoke panels are pre lipped and then veneered over, this hides the lipping and is more hard wearing.
Lipping
Edgebander machine applied lipping from 1mm – 12mm
Hand applied lipping up to 60mm thick
Mitred lipping applied by hand
Laser cut & inlaid veneers
We have one of the largest veneer lasers in the UK with a cutting area of 3100×1550 for cutting veneers. It allows us to produce almost any design from a CAD file.
Standard Sheets sizes
2440×1220
3050×1220
3050×1525
For non standard sizes please talk to one of our team to see what is possible.
Panel thicknesses
2mm / 3mm / 6mm / 9mm / 12mm / 15mm / 18mm / 22mm / 25mm / 30mm / 36mm / 38mm / 40mm / 44mm doors / 54mm doors.
Panel cores
MDF / MR MDF / FR MDF / Birch Ply / Poplar Ply / FD30 & FD60 Doors